You're ready for anything -
how about your website?
WordPress Maintenance and Support Packages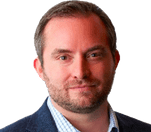 Before we had our new WordPress site fully set up in the LOFT system, it became infected with malware. Our LOFT team found and fixed it before we even knew it happened!
Thurman Given, CEO
Waste Disposal Systems
When your WordPress website is a key contact point with your customers, you need to know it will be there – and up to date – when you need it most.
Never worry again about questions like:
What will happen if a WordPress core update breaks my site?
How can I get my WordPress site back up and running if it goes down?
Why are there so many plug-in updates – and what happens if one of them stops working?
Who can help make changes to my WordPress site copy and graphics?
As digital property managers, our team of experts is ready to manage your entire WordPress Website.
With a maintenance and support plan powered by LOFT, you can get back to focusing on your business – no more worrying about whether or not your website is up to date and looking good!
Our packages include options for everything you'll need.
You can chose from disaster recovery (the LOFT Core Plan), regular maintenance (the LOFT Plus Plan), or content and functionality updates (the LOFT Pro Plan) – all done for you.
We also build custom plans! If you want even more support with deep WordPress technical changes, we can help.
With a WordPress Maintenance and Support Package from LOFT, our experienced team has you covered!
Gain the confidence you need…
When disaster strikes your WordPress site...
Nobody can guarantee that a WordPress website won't break or become infected with malware.
There are so many layers – WordPress core updates, theme updates, plug-in updates – even the way a freelancer or agency configures your site!
Every WordPress Maintenance and Support package powered by LOFT comes with a disaster plan – and a team to get you back online if it happens.
It's not a question of if – it's a question of when. You've got a disaster recovery plan, right?
WordPress disaster preparation and recovery plans starting as low as $155 per month.
Set up your WordPress website disaster recovery plan now!
Confidently maintain your WordPress website
WordPress maintenance and support packages from LOFT aren't just about recovering from disasters – they're about helping you be less likely to experience one.
Did you know that most WordPress sites use between 20 and 50 plug-ins?
The most common way hackers gain control of your website is by taking advantage of out of date software.
That includes all the software your WordPress website uses.
Don't leave your company's digital front door open to bad actors!
With LOFT's Plus, Pro, and Custom WordPress maintenance support packages, you won't have to worry about bad actors because our digital property managers keep everything up to date for you.
We'll monitor your WordPress website and:
properly update WordPress core and plug-ins
manage the process to update WordPress themes
update WordPress PHP for your website
update basic WordPress database entries if needed
Do you know what you'll do if your WordPress core update fails or if a plug-in doesn't update correctly?
When you've got a WordPress Maintenance and Support Package from the LOFT team, you'll know because we'll automatically handle it for you!
One more thing about LOFT WordPress maintenance plans...
We love to stay in touch!
We provide regular, personalized AppCareTM reports so you can see what we've been doing. They also include custom insights that can help your team be even more effective.
WordPress maintenance plans starting as low as $295 per month.
Start getting personalized insights about your WordPress website!
Confidently manage WordPress content and functional updates
Your WordPress site is how you show up on the web and stay fresh in front of your customers.
When you need to add content or change how visitors go through the site, you need to know it's going to work correctly.
A WordPress page builder can be a great tool.
But the page builder is just one part of how you manage WordPress content. Page builders still require you to know about lots of "hidden" configuration settings like image padding and html tags if you want your content and design to stay consistent.
If someone hand-coded your WordPress site, even the most simple content update can be time consuming and lead to frustrating results.
We've got you covered.
Now you can focus on your business and leave the WordPress details to us.
With a Pro plan powered by LOFT, our team of WordPress experts can help you with every part of your WordPress content management experience including help to:
add, remove, and update web page text in WordPress
upload and place images on your WordPress web pages
update and create new pages based on your existing templates
manage basic configuration settings

Professional WordPress content update support
You'll get professional support through the LOFT HelpDesk for as many as 12 content update tickets per month! 
It's all included in your Pro level monthly subscription.
If you've got a site that needs more content updates or deep technical expertise, we've got you covered there too! We offer Custom WordPress maintenance and support plans as well as flat-rate, add-on support hours.
Whatever option you choose, your pricing is predictable based on your budget for investing in your company's digital front door!
WordPress HelpDesk content and functionality support plans starting as low as $395 per month.
Experience the Pro plan and see what it's like to have a website poweredbyLOFT!
WordPress Maintenance and Support Package FAQs
What if my WordPress site has custom code or unique features?
You're not alone! Nearly all LOFT customers need support and maintenance for custom code and unique features on their WordPress site. During onboarding, we take the time to understand how your site is built so we know the best approach to maintain and support it.
What does a WordPress maintenance and support subscription package include?
Every LOFT subscription includes disaster preparedness and recovery! Our Plus plan also adds regular, on-going maintenance including updates. The Pro plan includes updates and up to 12 HelpDesk tickets each month for basic site content and configuration updates!
What happens if I only choose a WordPress disaster preparedness and recovery plan?
We'll set up your site in our monitoring systems. If the site goes down, we'll take basic steps to get it back online for you. If your site needs more in-depth work to keep it up and running, our Customer Success Team will help you decide whether to upgrade your plan or to use Add-on services to help stabilize your website.
Can I get maintenance and support for a WordPress website with eCommerce?
LOFT provides maintenance and support packages for many different types of eCommerce sites that use WordPress. During your free trial, we'll see how your site is built and recommend the best Custom WordPress support plan for your eCommerce website.
Is there an extra charge if everything is out of date when I start my subscription?
For Plus and Pro plans, if your WordPress core, PHP version, theme, or plug-ins are out of date when you start your maintenance and support subscription, we'll help you get them all up to date at no extra charge!
What are the options if I need WordPress developer and database support?
We can add advanced WordPress developer and database administrator (DBA) support to any subscription. We offer custom plans and add-on support options that will allow our experts to tackle any advanced WordPress need you have!
Does my subscription cost the same even if I have a lot of WordPress plug-ins?
Yes! With a LOFT WordPress maintenance and support plan, it doesn't matter if you have 5 plug-ins or 50+. When you choose a Plus or Pro plan, we'll help you figure out which ones you still need and then keep them all up to date.
I have other questions - where can I find out more?
Sign up to start a free trial now and our friendly Customer Success team will answer all your questions about LOFT WordPress maintenance and support packages!
Need more specifics about a WordPress Maintenance and Support Package for your website?
If you're not ready to schedule a kickoff call but you'd like a little more information about how it can work for you, fill out our contact form here: