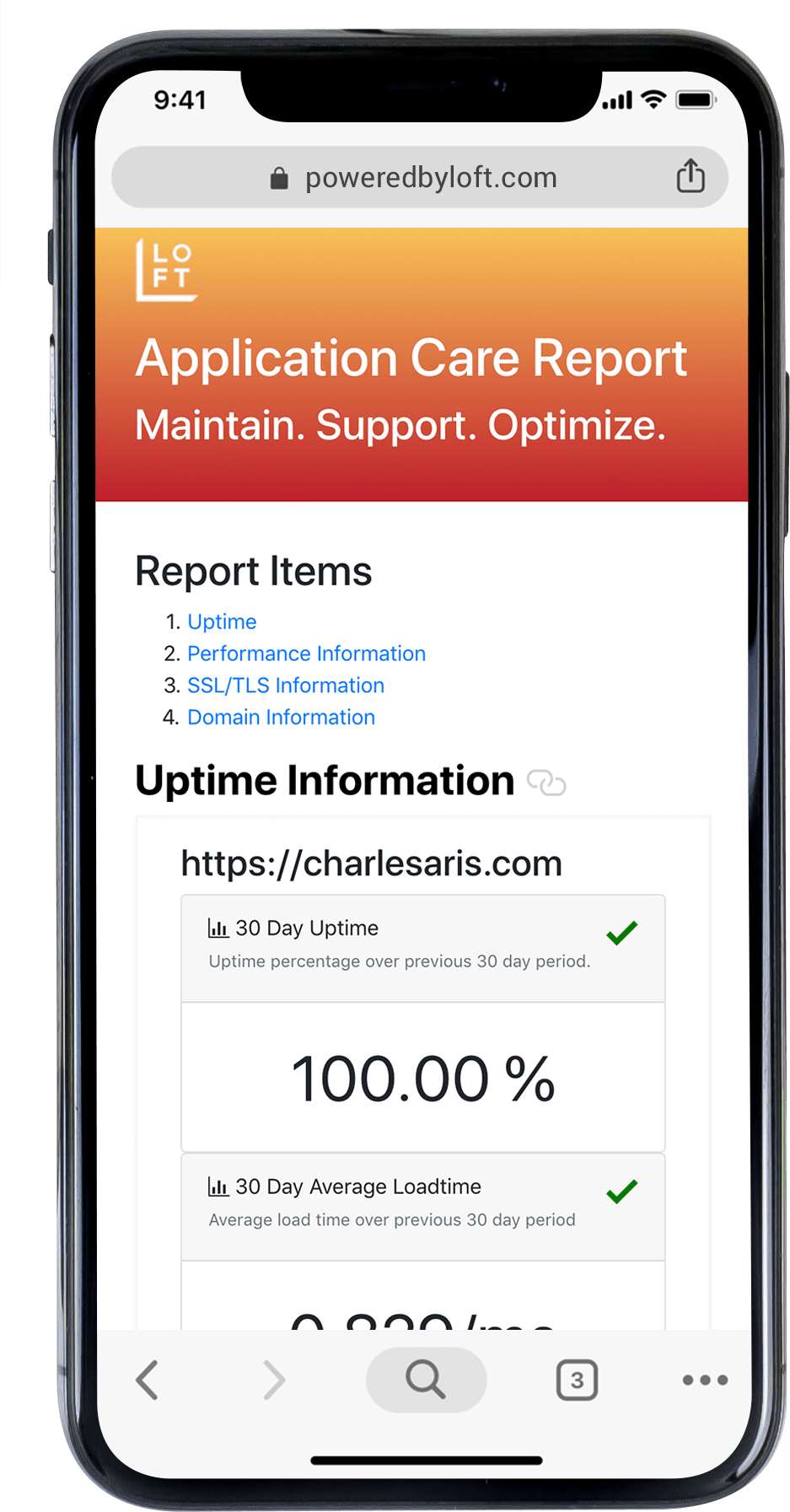 Technology — apps, websites, and custom software — can be a crucial component of business value. LOFT provides a tech support and maintenance solution for brokers, investors, advisors, and others working in mergers and acquisitions. Partner with LOFT to add digital property management for your buyers and portfolio companies, without added overhead.
CONTACT OUR TEAM
Why Partner with LOFT?
1
Support buyers and portfolio companies
Most sellers are technical. Most buyers are not. If the buyer isn't getting a technical team with the sale, or doesn't already have one, they need support.
2
Close deals faster
Our team provides free app evaluations to help move deals through due diligence faster and with more confidence.
3
Build stronger relationships
Entrepreneurs are serial. By referring LOFT to your buyers and sellers, you'll add value to your relationships, leading to more business in the future.
We are digital
property mangers
LOFT is a dedicated software support company focused on digital properties. What property management firms do for real estate, LOFT does for websites, mobile apps, custom software, and more. LOFT is your trusted partner.
This free, confidential call will help you decide if LOFT is a good fit for your app.